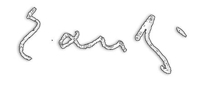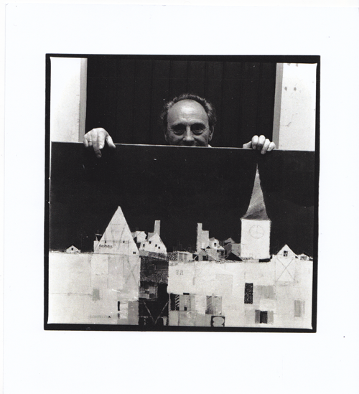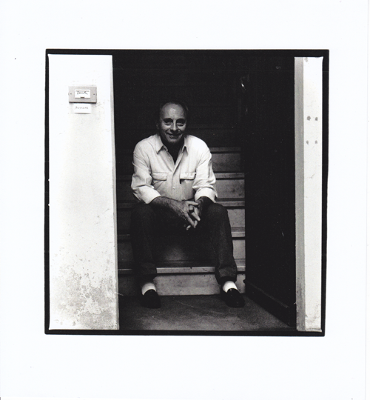 Fernando Eandi (Nando)was born in Turin on 26th August, 1926.
After spending a short period in the country town of Carmagnola, where his family had temporarily moved, he lived in Turin, in the Valentino Park area, through his whole childhood and adolescence. The familiar image of the River Po and the nearby hills would forever remain one of the privileged subjects of his painting.
Ever since his early years he developed a passion for drawing. Later on he enrolled in the Academy of Fine Arts in Turin, where he graduated in Decorative Arts.
He joined the Resistance against Fascism, together with his brother Vanni, in the Garibaldi Brigade.
Soon after the war he attended courses at the Free Academy of Fine Arts, where he met Anna Jarre, a sculptress who was to become his wife.
In 1949 he planned to settle in Rome, where in fact he spent just a few months. Back in Turin, he married Anna in 1953 and took up a career as restorer of ancient lacquered and gilded furniture alongside his activity as a painter. In the 1950s he started to take part in group exhibitions.
His first solo exhibition was held in Turin at Renato Gissi's Galleria La Cornice in 1960, followed by other art shows in several cities in Piedmont, in Milan and Zurich.
In 1970 he quit his job to entirely devote himself to painting, encouraged by the vibrant cultural climate and the lively interest in art collecting that characterized the late 20th century, and maintained a regular relationship with Galleria Gissi and later with Galleria Davico.
This was also the time when he took a strong interest in engraving, which he had practiced occasionally since the 1950s, and which from then on he cultivated alongside painting.
From the mid-Seventies until the early 2000s, the link with the tiny Galleria Arte Club was strong and inspiring.
During this period, Nando's artistic life ran parallel with that of his wife Anna, with whom he shared the art studio at 118 Corso Dante and set up some exhibitions.
In those decades, apart from the events in Turin, numerous exhibitions were held in other cities, such as Alessandria, Genoa, Milan and Matera, as evidence of an intense and diverse production, reflecting, besides his artistic interests, a sensitivity open to literary and musical suggestions.
In addition to his activity as a painter and engraver, Nando also taught the art of engraving: first more informally, in the 1980s, at the employees' recreational facility of the San Paolo Bank; then, for the academic year 1989/90, he replaced Francesco Franco as teacher of Engraving Techniques at the Albertina Academy of Fine Arts of Turin. Afterwards he continued his teaching activity with a group of learners that soon turned into a group of friends in the "Atelier of Corso Dante".
In recent years, his production decreased, with regard both to painting and (particularly) engraving, due to visual difficulties; nonetheless, Nando continued to meet with his closest friends in his studio until the last months of his life. The last painting completed dates from June 2017.
He died on 12th February, 2018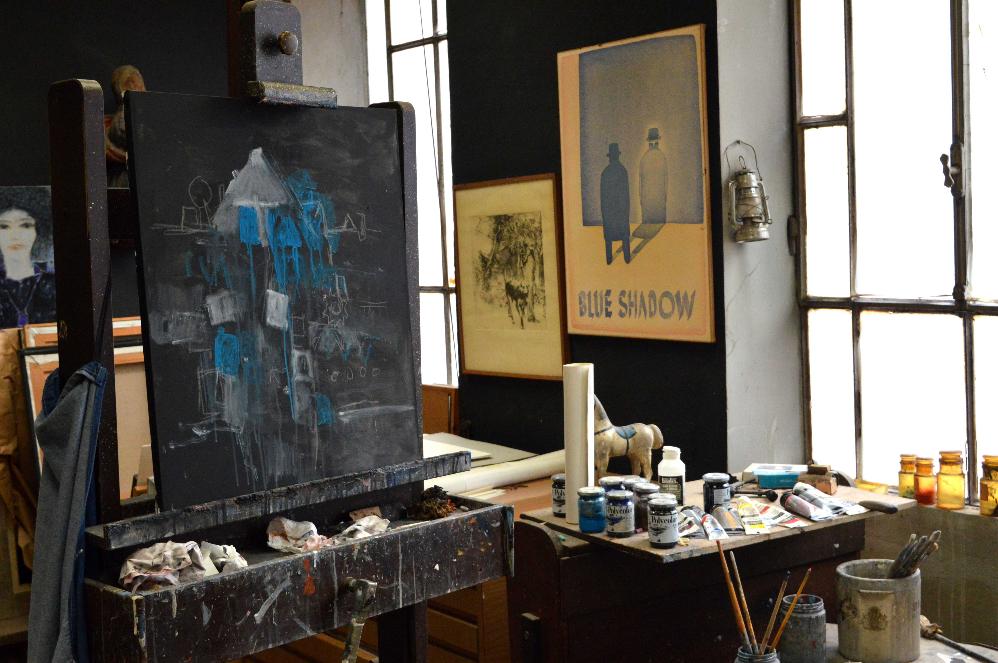 © Copyright fernandoeandi